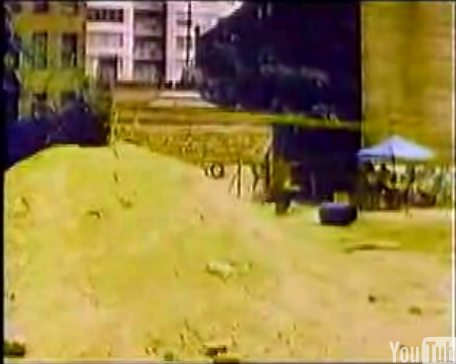 Adventure playgrounds are designed to facilitate various kinds of free-form, unprogrammed play. They were first conceived in Denmark in the 1930's and took off after WWII, when children were observed having a fine, old time on piles of rubble. At an adventure playground, kids would play with dirt and water and a bunch of tools and scraps of whatever.
Though influential playground designers like Richard Dattner and M. Paul Friedberg created more formal, but still revolutionary adventure playgrounds in New York City in the 1960's and 1970's, the NYC Parks Department has been aggressively destroying them through renovation for most of the last two decades.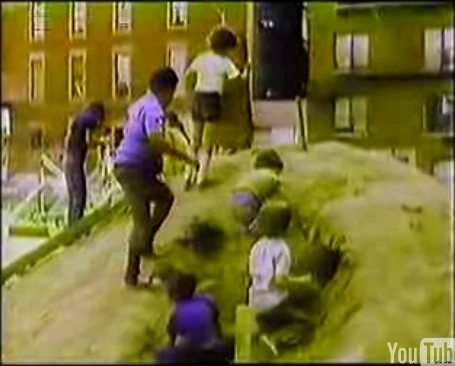 In the 1990's, the structures in several of Central Park's adventure playgrounds were condemned because parents complained they had become "hotels for homeless people" full of used needles and condoms.
By 1999, the adventure playgrounds were being "improved" out of existence because of concerns about hard surfaces and possible lawsuits. Moms wanted structures that had no obstructed views so they could sit and chat with each other.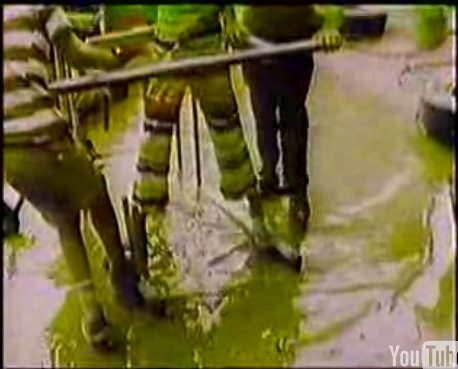 Now, Dattner's adventure playground in Central Park on West 67th street is a compromised shell of its original concept, and the greatest remaining throwback playground, the pyramids-in-a-sea-of-sand Egyptian Playground just north of the Metropolitan Museum, was razed last year.
All this troubled history with letting city kids have some free-range play is just prelude to the unbelievable images of a serious adventure playground in Manhattan from William H. Whyte's 1980 film, The Social Life of Small Urban Spaces. Whyte, who went by his middle name, Holly, wrote The Organization Man. Then after a formative stint working on NYC's Planning Commisison in the late 1960's, he began the Street Life Project, to research and evaluate the effective use of urban spaces. [via kottke]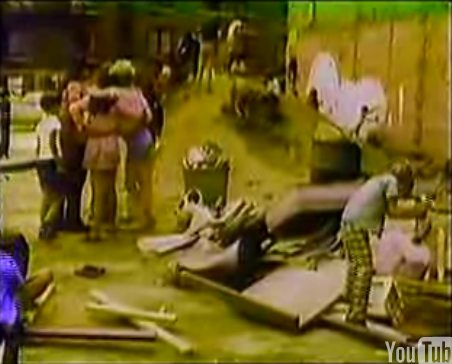 Starting with playgrounds in the early 1970's and then moving on to plazas and public spaces, Whyte published TSLoSUS and put out a movie, which he narrated. The 10-min clip above is just awesome.
To these untrained eyes, this adventure playground looks an awful lot like a vacant lot filled with debris and a mound of dirt. And the kid in the plaid pants' play pattern looks an awful lot like breaking down an orange crate with a hammer. From what I can gather, it was on East 100th St. in Spanish Harlem. There was a Times story from the era that chirpily led off with, "Slum children build their own adventure playground in the Bronx." Which makes me wonder how much criticism of adventure playgrounds is tainted by class perceptions, and how much playground "improvement" and "upgrading" was fueled by uninformed gentrification.
Which closes the ironic loop perfectly as we wait for the opening of schlock chic restaurant designer David Rockwell's brand-new, privately funded, old-school adventure playground in the Financial District, just in time for playing in vacant lots to come back into fashion.